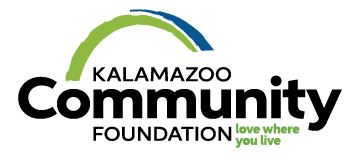 The Kalamazoo Community Foundation (KZCF) is one of the oldest, most respected, and successful community foundations in the country, and is supported by thousands of people from all walks of life.We have a deep knowledge of the community's challenges — and aspirations — and the groups and individuals addressing them.

We are dedicated to preserving what we love most about community and creating a better future for generations to come.



Our work at the Community Foundation is guided by 7 core values:

Anti-Racism & Equity
Advance Racial Justice
Cultivate Transformative Relationships
Nurture Healing & Love
Serve the Greater Good
Learn & Grow
Embrace Joy
Together, we bring our vision and mission to life.
Our Vision
Kalamazoo County is the most equitable place to live.