Premier Athletics, the new way to
Personal growth
Respect
Education
Maturity
Integrity
Empowerment
Resilience
Personal growth   Respect   Education   Maturity   Integrity   Empowerment    Resilience
Q: How have sports impacted your life?
If you take a few minutes to consider this question, you will probably identify life lessons that lie at the foundations of many of your most important characteristics.
Premier Athletics for Youth Development is the next generation of youth sports programming and family support services for inner city and surrounding area youth. Our innovative programs incorporate sports with a commitment to progressive youth development in the mission and philosophy of our organization. We transcend traditional youth sports programs by focusing on a broader range of developmental needs.
Our organization is actively implementing refreshing, creative new concepts in youth development that will change the way current youth sports programs are managed and perceived by today's society. Our goal is to establish an understanding of the commitment necessary by the parents and the athletes in order to enhance success, both on and off the field.
Our History
Kalamazoo area youth are currently being plagued by escalating youth violence, exposure to dangerous substances on playgrounds and schools, high rates of teen pregnancies, academic performances too substandard to take advantage of the Kalamazoo Promise, and the pressures from parents' high rates of unemployment, as major influences on every aspect of their growing years.
Kalamazoo area families currently have to contend with social and economic challenges unknown to previous generations. Continuing economic uncertainty compounds the difficulties and challenges our families face.  The percentage of children living in poverty continues to rise throughout our city. All of these issues support the need for integrated planning for youth development and activities.
Given these negative social indicators, a growing segment of our youth are finding them ill equipped to meet the challenges of an increasingly complex and rapidly evolving community. Empowered with practical life skills, young people can take responsibility for themselves.
The need for Youth Development in this area is clearly defined. Juvenile substance abuse related arrests, child abuse rates, percentage of students using alcohol or illegal drugs and teen pregnancy rates are all RED flag issues that need immediate attention.
Premier Athletics for Youth Development was founded on June 16, 2016 to address these issues. Premier Athletics for Youth Development provides a wide range of innovative programming that is designed to enhance you and your family members' ability to achieve and maintain positive family and social relationships, healthy and active lifestyles, a sense of purpose, confidence, and the ability to contribute to society.
Education and Career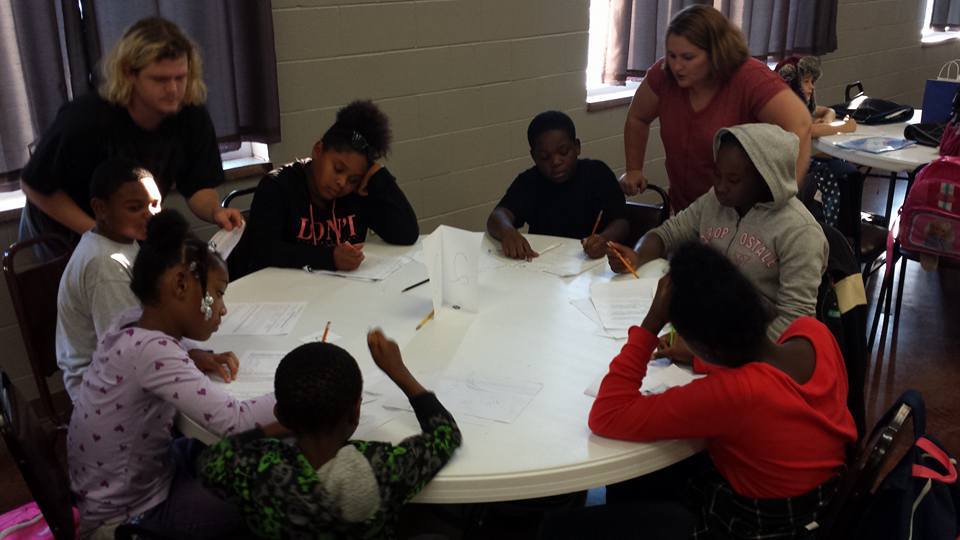 Our Learning Lab program consist of one-on-one and small group sessions in which trained volunteers work with students on a particular academic skill (reading, writing, math, science, homework assistance, etc.). Premier Athletics' main focus is on building students' strengths, or helping them improve their skills in areas that challenge them.
Character Building and Life Skills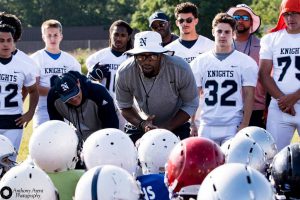 The Personal Growth Workshop is designed to assist children in achieving important life tasks, by enhancing their ability to integrate thinking, feeling, and proper behavior. Our inventive approach helps each child learn to recognize and manage emotions, make good decisions, behave ethically and responsibly, and avoid negative behaviors.
---
Sports, Fitness, and Recreation
Youth Football and Cheer
Each season, hundreds of children between the ages of 5 through 12, participate in our Youth Football and Cheer program. Its objective is to firmly implant the ideals of leadership, teamwork, good sportsmanship, and self-confidence in each participant. Over the years, our organization has been providing an excellent opportunity for boys and girls to learn about and enjoy the wonderful game of football.
Youth Basketball
It is the mission of Premier Athletics for Youth Development to provide and promote a safe, recreational basketball program for the youth of Kalamazoo. To this end, we encourage good sportsmanship, developing strong playing skills, and promoting friendly relationships among the players, coaches, referees and parents. Our organization strives to maintain, as its primary goal, to provide a fun, safe, recreational environment to play basketball.
Youth Wrestling
In 2017 we partnered with Loy Norrix High School Wrestling, along with MYWAY, and started the KPWC to offer training and wrestling opportunities for beginners, intermediate and advanced youth within the Kalamazoo area. Our club is open to both boys and girls between the ages of 5 and 13.
---